Hearts

> more than 15k hearts spread around the world

Coaches

More than 150 coaches, therapists and healer working with this ritual 

Publicity

Featured in Happinez, Elle, Jan, Glamour and on Dutch TV!
The Heart Ritual
A ceramic heart that symbolizes your very own heart.
Break it and mend it with gold. Reflect on the moments that touched you deeply.
Wrapped in a hand-woven cotton cloth, it contains everything you need to start this heart journey: a ceramic heart, golden glue, and a detailed step-by-step booklet
The steps
Step 1

Connect with your heart in a unique way

Step 3

Reflect on your broken parts in life and identify them one by one

Step 4

Mend your broken pieces with Gold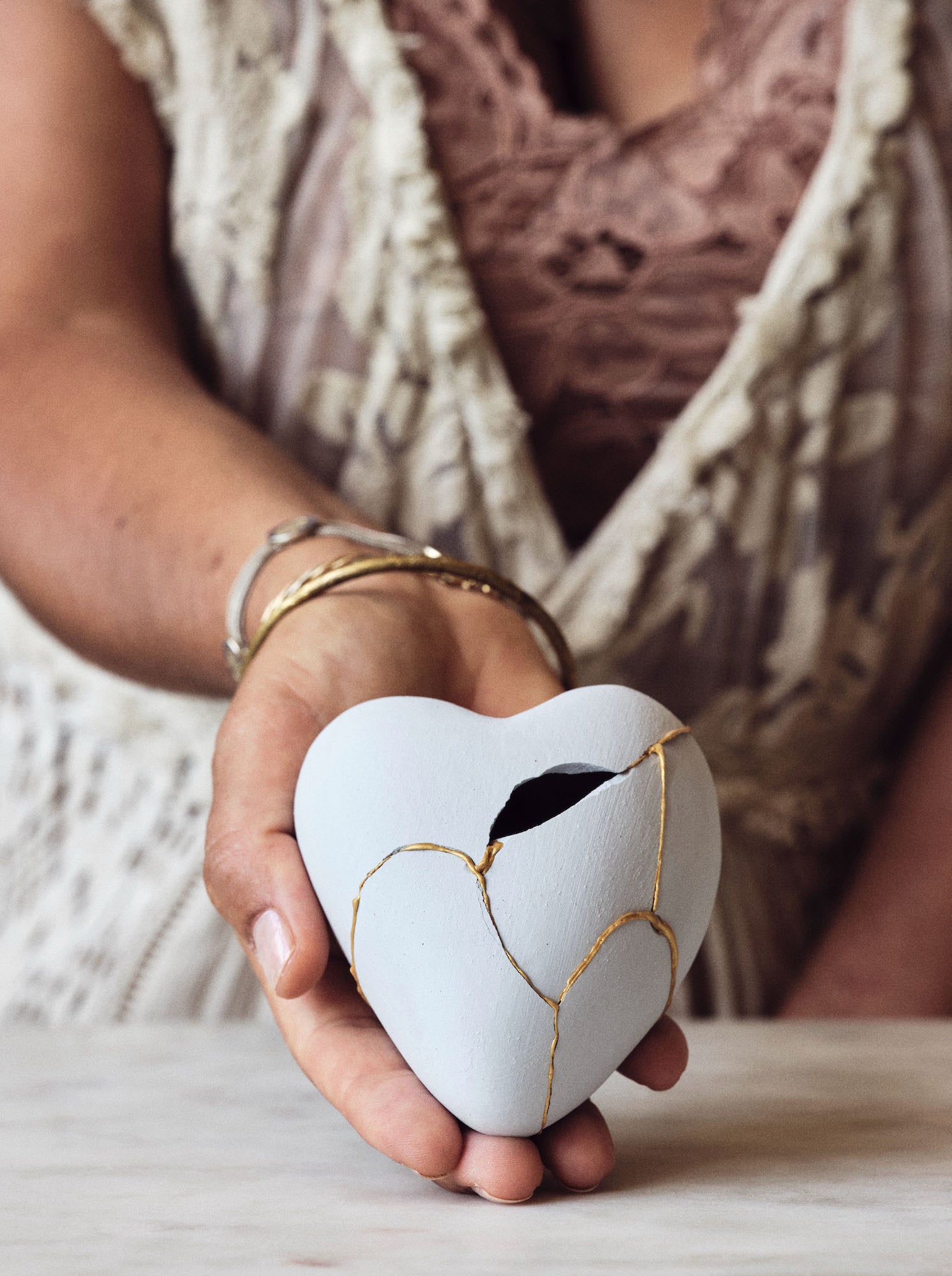 Crack open the heart, then piece it back together with golden love.
♡ A gift for yourself or a dear one.
♡ Reflect on life's impactful moments.
♡ Transform your struggles into your strength.
♡ Awaken the heart's resilience and strength.
♡ Activate the essence of self-love, right in your own sanctuary.
♡ This beautiful (he)art piece serves as a reflection of the meaningful moments in your life's journey.
Buy a heart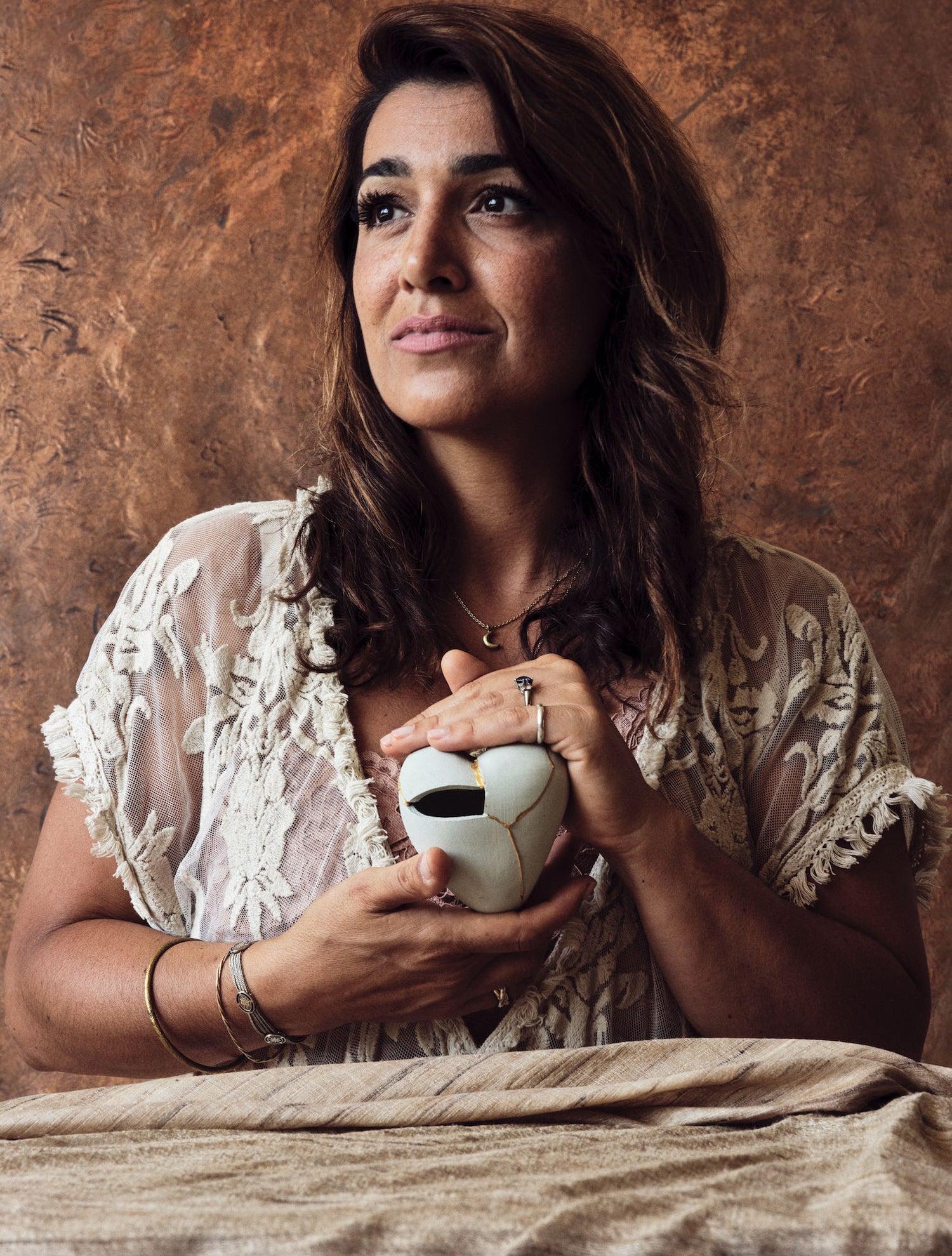 From Lawyer to Heart healer
After years, I decided to follow my heart and became one of the pioneers in sustainable fashion here in Amsterdam. Fast forward a bit, and now I'm onto my fourth business. In 2016, I hit a wall, like a full-on burnout. That's when my journey really kicked off, shifting from headspace to heart space. 
From mind matters to heart space
In 2016, I hit a wall, like a full-on burnout. That's when my journey really kicked off, shifting from headspace to heart space. 
Golden Healing
Turned out to be the start of an healing journey. Deeply inspired by my Persian roots and the Sufi tradition I spent few months on my family estate in Iran. The Heart Ritual was born in our studio. Inspired by the Japanese Kintsugi, I mended my ceramic heart with gold, and it became a symbol of healing, resilience and transformation.  
Heart Stories
Anneliek van der Heijden

"Assembling the broken pieces like a puzzle connected me even deeper with myself. It made me aware of my story, my gold, and my desires." - Trauma Journal Mentor, NL

@vergeetjenietje

"The process of breaking your (ceramic) heart, naming your emotions, and mending the heart was intense for both me and my daughter. It was profoundly healing and helped process pain and grief. My daughter's heart will never be the same, but the cracks define who she is today."

Anonieme klant

"With the breaking of the heart, my emotions found their space. Gathering the shards was like bringing order to my sorrow. Piece by piece, what was broken slowly became whole again."

Sigrid Slock

"Each piece told its own story, memory, experience. Now, I realize that everything in my heart is allowed to be there and is genuinely worth its weight in gold. It has shaped me into who I am, a strong woman I am proud of!"
What can you expect?
♡  One of the deepest connections with your heart. A magical journey from the mind to the heart space.
♡ Feeling more empowered: accept and embrace all your lifes' experiences.
♡ An awakening to your innate resilience.
♡ Build a mindset to deal better with future setbacks.
♡ Activating the power of love and  self-love.
I love to buy a heart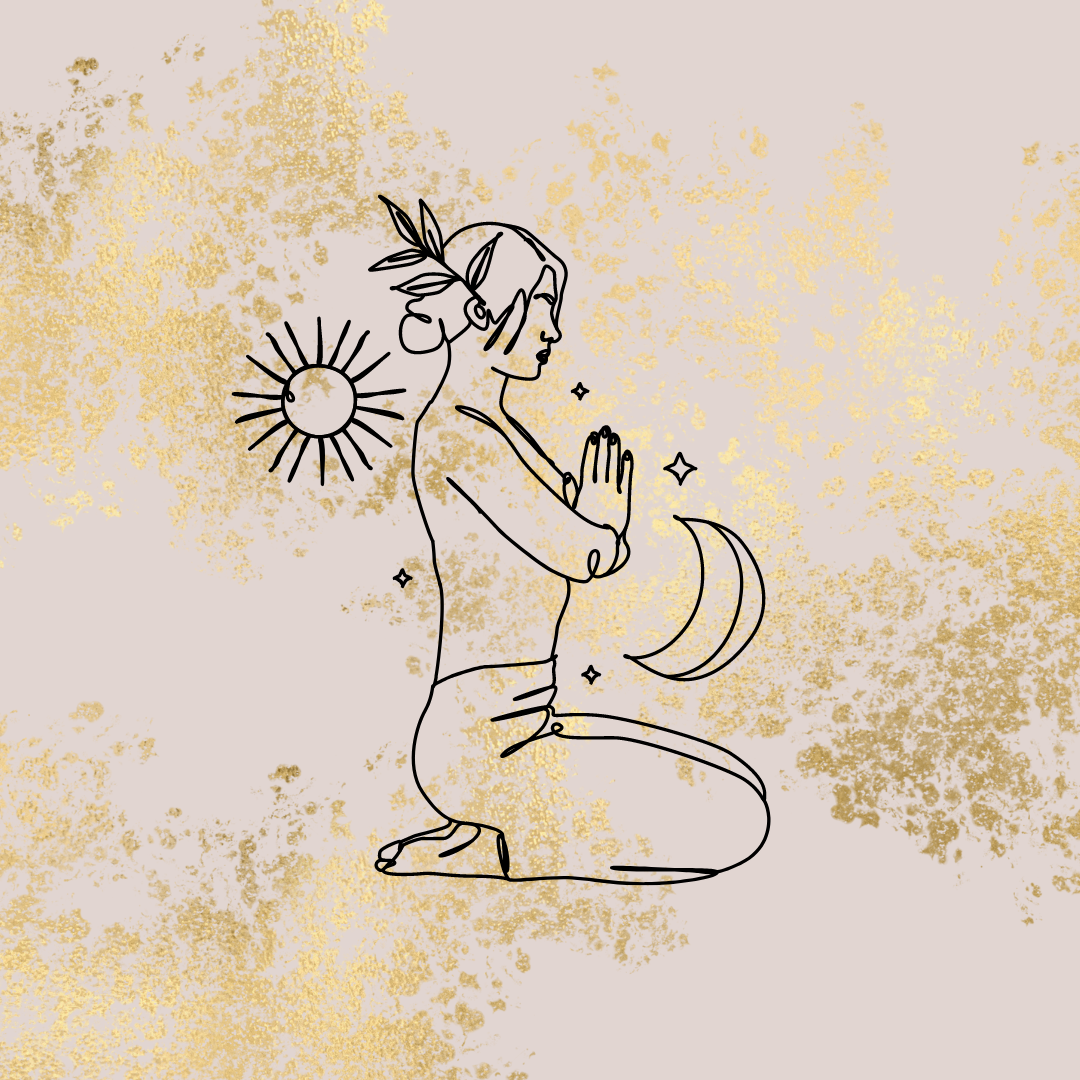 Guided Heart Visualization: 'from head to heart'
Part of the The Heart Ritual
Allow yourself to move gently from the realm of the mind into the sacred space of your heart.
Buy a heart
How does it work? Watch the video.
The story how it all started.
Handmade with Love by Mehrab

It began years ago in Amsterdam.

Two women with two broken hearts. One had lost her business, the other the love of her life. The woman who had lost her love made her own ceramic heart and broke it into many pieces. The one who lost her business wrote on each broken piece the moments that had deeply affected her in life.

She took the ceramic heart with her to her family estate in Iran. And there, she mended her heart with gold.

She met Mehrab, being the head of our heart-driven studio in Iran, who has been crafting these hearts with love. 

Now, we're a team of 10 heart lovers spread across the Netherlands and Iran with one mission: spread love around like confetti. 
Reviews Coaches & Therapists
Dorien van Nieuwkerken - Heart to Heart

"I'm truly impressed by the heart ritual as crafted by Bahar. For both myself and others, it's been a healing, profound, yet also enjoyable experience. It's the perfect gift to share heart to heart with those I cherish."

Daphne Wiersma - Heartmath coach / Hart aan het Werk

"It's an impactful method because it makes the intangible tangible. It directly resonates with people's hearts. Both my clients and I are amazed at the experiences and healing that emerge." 
Frequently Asked Questions
How long does this ritual take?

There's no set timeframe. Take as long or as little as you need. However, our suggestion is to take your time and work through it step by step. Listen to the rhythm of your heart.
Can I do this ritual on my own?

Absolutely! You can complete the heart ritual independently. You'll receive both a heart meditation and a detailed instruction booklet. The heart meditation assists you in gently moving from the mind to the heart, while the booklet guides you through each step of the ritual.
Can I perform this ritual with others?

Certainly! Some purchase several hearts and do this ritual together. So, yes, you can share this experience with others.
I'm a coach/therapist/healer interested in The Heart Ritual. Can I get discount? 

Of course! We offer special bulk pricing for professionals. If you're a heart-centered coach, therapist or healer, click here.